​
Segment
collects, cleans, and controls your visitor data/event within a reliable infrastructure. The powerful integration between Segment and
CustomFit.ai
enables you to instantly send any visitor data/event from Segment to CustomFit.ai in real-time.
Our Segment integration will provide event tracking and visitor attribute collection without the need to implement CustomFit.ai tags separately. To integrate Segment.io please follow the below steps :
Log in to the dashboard and click on settings from the sidebar
Click on 3rd Party Integrations
On the integrations page, you can see the Segments section
Click on the status field to enable Segment Integration
Click on the server key to copy the server key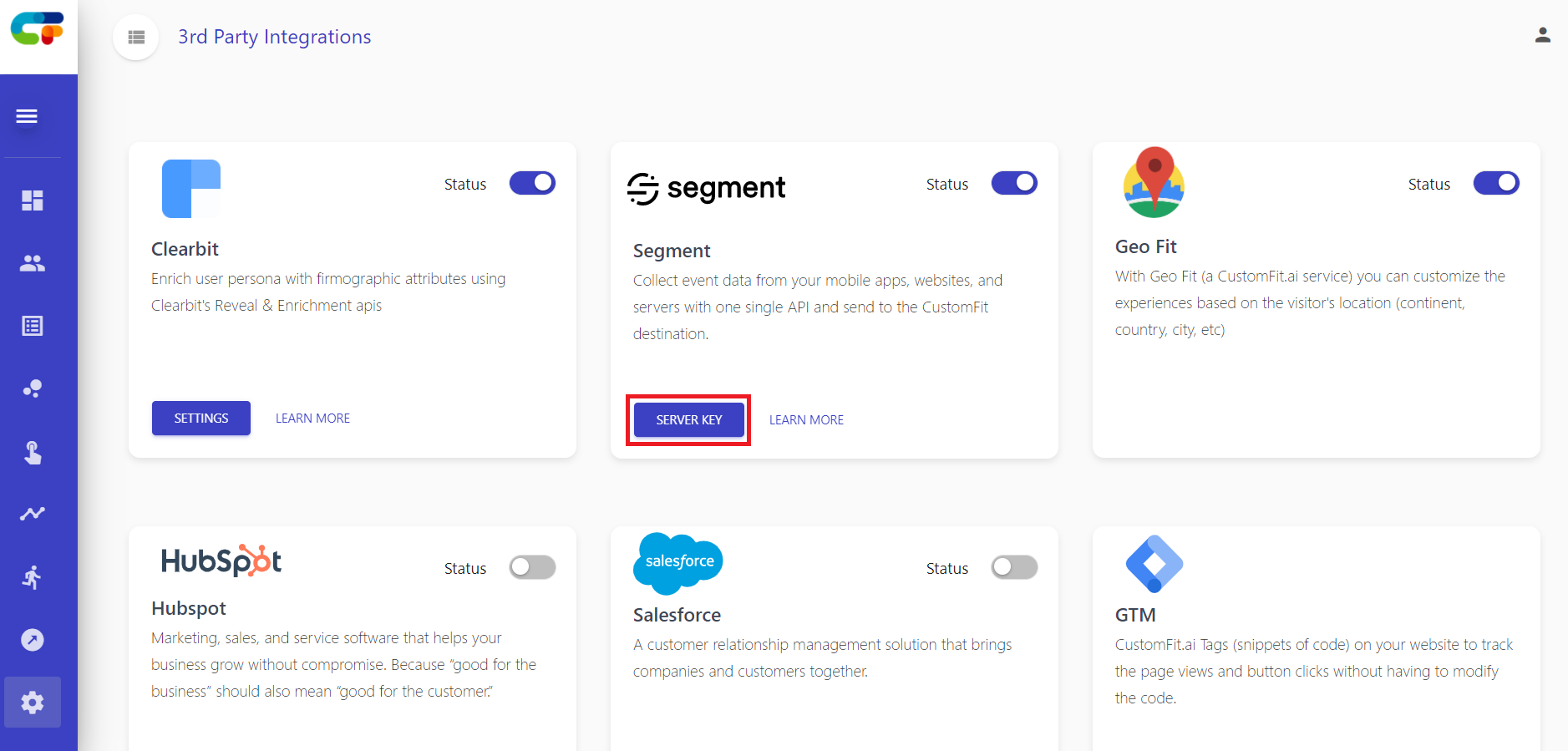 Click on Add Destination, and search for the CustomFit.ai
Once the CustomFit.ai destination has been added then click on the settings icon of the destination
Under CustomFit.ai destination settings click on the API key
In the CustomFit.ai destination keys section click on the edit button and paste the key which you have previously copied from the CustomFit.ai dashboard
These steps will make CustomFit.ai integrated with your app as one of the destinations via Segment snippets.